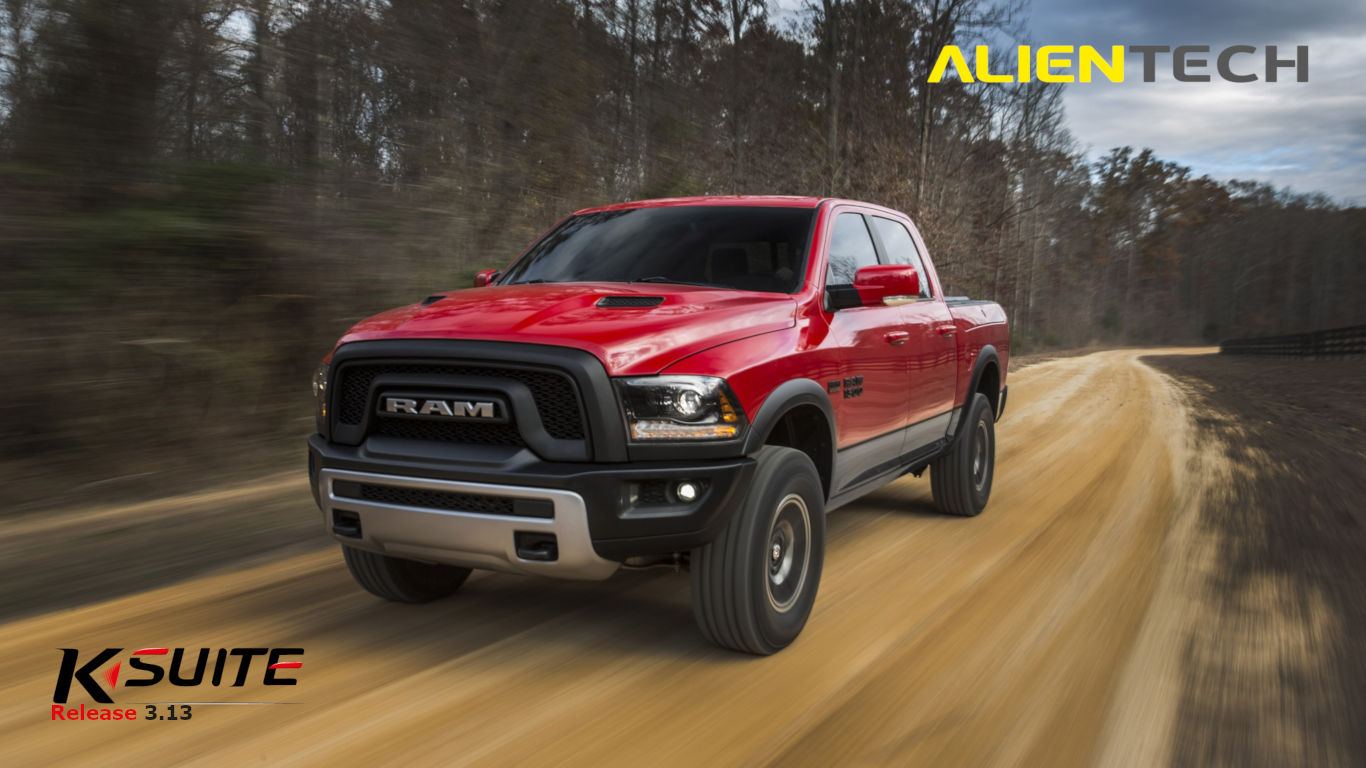 Aug 28

K-Suite – Dodge RAM 1500 5.7 from today in OBD!
Our research and development team has been focusing on one of the best-selling pickup truck in Canada and the United States: Dodge RAM 1500 5.7L, equipped with ECU FCA Continental GPEC2A. We're also introducing the ECU FCA Continental GPEC2, mounted on some models of Jeep Grand Cherokee 6.4L
The new supported ECUs are:
FCA Continental GPEC2
FCA Continental GPEC2A
From now on, you can read and write these ECUs working directly on them with K-TAG and via OBD with KESSv2 (patch with K-TAG necessary).
Patch with K-TAG is the function that allows you to enable the serial communication for FCA Continental GPEC2 and FCA Continental GPEC2A ECUs. It is necessary to open the ECU, read it on bench and select "enable patch" in the software K-Suite.
Patch is necessary just the first time that you tune the ECU. Then you directly read and write via OBD.
New supported vehicles:
| | | | | | | |
| --- | --- | --- | --- | --- | --- | --- |
| OBD | OBD Patch | OBD Password | OBD Virtual Reading | Boot | OBD Boot | Direct Connection |
| Vehicle | Make | ECU | ECU Version | Method | Method |
| --- | --- | --- | --- | --- | --- |
| | Chrysler | Continental | GPEC2 | | |
| | Chrysler | Continental | GPEC2A | | |
| | Dodge | Continental | GPEC2 | | |
| | Dodge | Continental | GPEC2A | | |
| | FIAT | Continental | GPEC2 | | |
| | Jeep | Continental | GPEC2 | | |