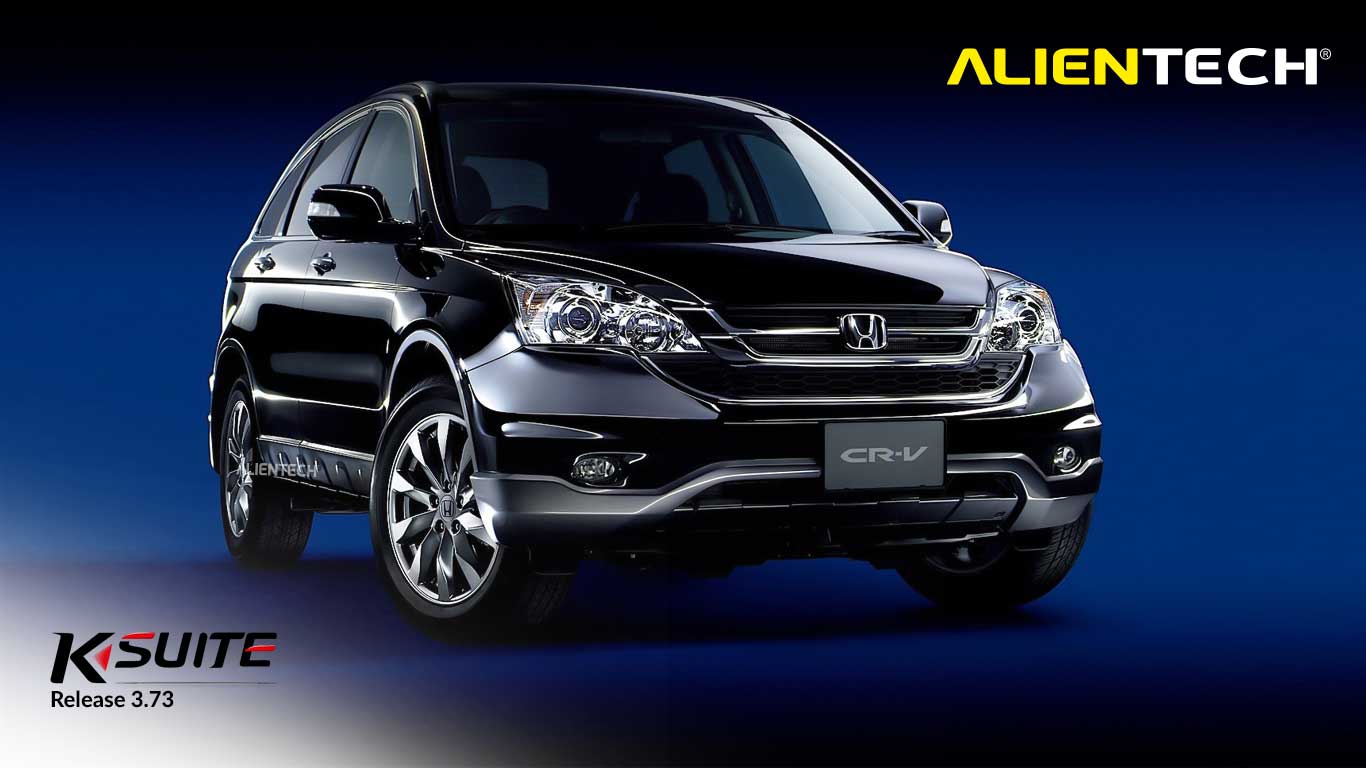 Jan 29 2020

New cars, motorbike and work vehicles models, now supported by K-TAG SM (Service Mode)!
Thanks to the new K-Suite update, the number of vehicles supported by K-TAG is increasing more and more!
This release is mainly focused on the Asian and Russian markets, including numerous models of cars in those markets; from today, in fact, new cars and commercial vehicles will be supported, such as UAZ Patriot, Honda Accord, Mitsubishi Canter, Honda Accord, CR-V and Hyundai Accent. But that's not all, in fact, there are new motorbike Royal Enfield model and also work vehicles such as Thaco, Shacman, Xcmg, Sinotruck, Chenglong.
Become increasingly competitive in the chiptuning field! From today, with K-TAG SM (Service Mode), you can read and write, without opening the ECU, the ECU Bosch ME17.2.42, ME17.9.71, EDC17CV44, ME17.9.7, EDC17CP06, EDC17CP15, EDC17CP16. You can also read the ECU KEFICO CPGDSH through the standard Bootloader Tricore connection.
K-TAG SM (Service Mode), how does it work? Read and write by connecting directly through the connector pins, thus reducing the risk of damaging the ECU by opening it, speeding up the steps.
Do you already have the new SM activation? The new K-TAG SM (Service Mode) contains many communication protocols that will give you access to an ever-wider market!
Do you want to discover all the vehicles compatible with K-TAG?
New ECUs supported by K-TAG with
Service Mode (SM)
| Model | ECU | Functions |
| --- | --- | --- |
| Chenglong M7 10.0L | Bosch EDC17CV44 | RD, WR |
| Honda Accord CL 2.2 i-DTEC | Bosch EDC17CP06 | RD, WR |
| Honda Accord CU 2.2 16v i-DTEC | Bosch EDC17CP16 | RD, WR |
| Honda Accord CW 2.2 16v i-DTEC | Bosch EDC17CP16 | RD, WR |
| Honda Accord Tourer CW 2.2 i-DTEC | Bosch EDC17CP16 | RD, WR |
| Honda Accord Type-S CU 2.2 16v i-DTEC | Bosch EDC17CP16 | RD, WR |
| Honda Accord Type-S CW 2.2 16v i-DTEC | Bosch EDC17CP16 | RD, WR |
| Honda CR-V RE 2.2 16v i-DTEC | Bosch EDC17CP16 | RD, WR |
| Hyundai Accent RB 1.6 16v GDI | Kefico CPGDSH1.26.1 | RD, WR |
| Mitsubishi Fuso Canter 3.0 DDI | Bosch EDC17CP15 | RD, WR |
| Royal Enfield Continental GT 650cc | Bosch ME17.9.71 | RD, WR |
| Royal Enfield Interceptor 650cc | Bosch ME17.9.71 | RD, WR |
| Shacman F2000 12.0L WP12 Dump Truck | Bosch EDC17CV44 | RD, WR |
| Sinotruk Howo 10.5L D10.380 | Bosch EDC17CV44 | RD, WR |
| Thaco Bus 12.0L WP12 | Bosch EDC17CV44 | RD, WR |
| UAZ Patriot 2.7 16v | Bosch ME17.9.7 | RD, WR |
| Xcmg NXG 12.0L WP12 | Bosch EDC17CV44 | RD, WR |