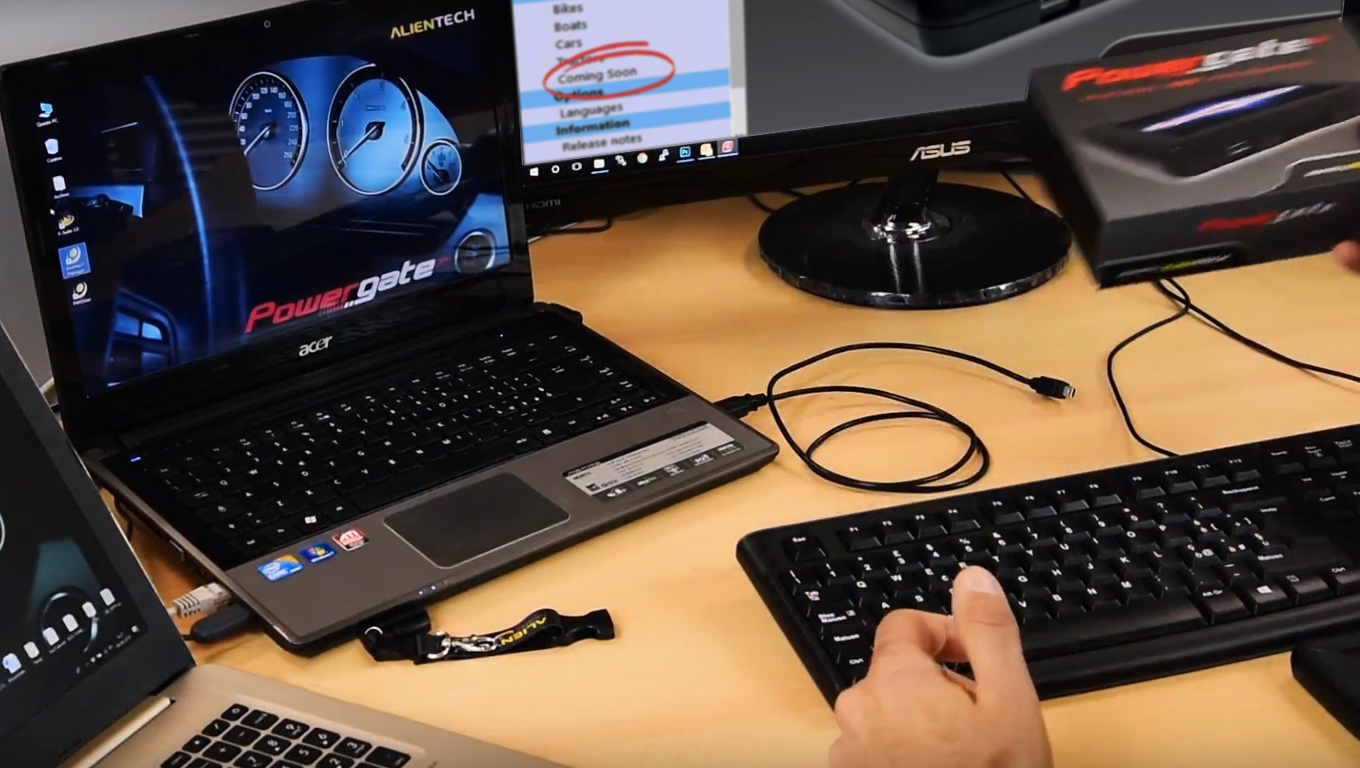 May 8 2020

Bosch, Continental and Delphi: new protocols in coming soon for Powergate3+!
Work in advance on
BMW, Jeep and Ford!
Inside Alientech Manager, the Powergate management software, is included the "Coming Soon" section. Here you will find a constantly updated list, with all the new protocols that will be gradually released officially.
With Powergate3+ you can work remotely on many of the latest generation vehicles!
Work in advance on the new BWMs equipped with MD1 and MG1. We have added on the list also the microcontroller TC298, installed on the ECUS:
Furthermore, new communication protocols in coming soon related to the Continental and Delphi ECUS are available starting from today:
ECUS mounted on Ford and Jeep vehicles.
New ECUS available in Coming Soon for Powergate3+
The use of the new protocols requires some additional security operation. To work in advance on the new vehicles, you will need to connect your Powergate decoder, to then access to the Coming Soon section of Alientech Manager. As soon as the vehicle is in your workshop, you will simply need to contact our technical support by using the Help Desk, and you will be guided by our technicians into the proper procedure.